Should I list during the holidays?
Posted by Ken Kiley on Saturday, December 3, 2022 at 2:38:21 PM
By Ken Kiley / December 3, 2022
Comment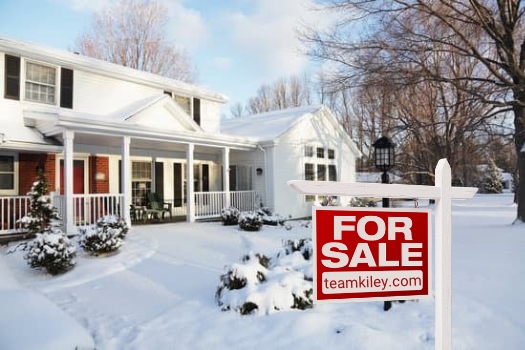 Each year, homeowners planning a move face a decision: sell their house during the holidays or wait. And others who have already listed their homes may think about removing their listings and waiting until the new year to go back on the market.
The truth is many buyers want to purchase a home for the holidays, and your house might be just what they're looking for. Here are five great reasons you shouldn't wait to sell your house.
1. While the supply of homes for sale has increased this year, there still aren't enough homes on the market to keep up with buyer demand. As Nadia Evangelou, Senior Economist & Director of Forecasting at the National Association of Realtors (NAR), explains:
"There's still this gap between demand and supply because we were underbuilding for many years. . . . So now we see demand is slowing, but it still outpaces supply."
2. Serious homebuyers are out looking right now. Millennials are driving homebuying demand today, and many are eager to purchase. Mark Fleming, Chief Economist at First American, explains:
"While not the frenzy of 2021, the largest living generation, the Millennials, will continue to age into their prime home-buying years, creating a demographic tailwind for the housing market."
3. The desire to own a home doesn't stop during the holidays. Homes decorated for the holidays appeal to many buyers. Plus, purchasers looking for homes during the holidays are ready to buy.
4. You can restrict the showings in your house to days and times that are most convenient for you. That can help you minimize disruptions, which is especially important this time of year.
5. Rents have skyrocketed in recent years. And many buyers are looking to escape rising rents and avoid falling into the rental trap for another year. As an article from Zillow says:
"Over the next 12 months, rents are expected to grow more than inflation, the stock market, and home values."
Your home could be their ticket to leaving renting behind for good.
Bottom Line
It makes sense to list your house during the holiday season for many reasons. Reach out to us at 844‑45‑KILEY to determine if selling now is your best move.